Jumping Mouse
$13.95 – $29.95
Free US Standard Shipping on all orders over $50!*
*Excludes Alaska, Hawaii and all US Territories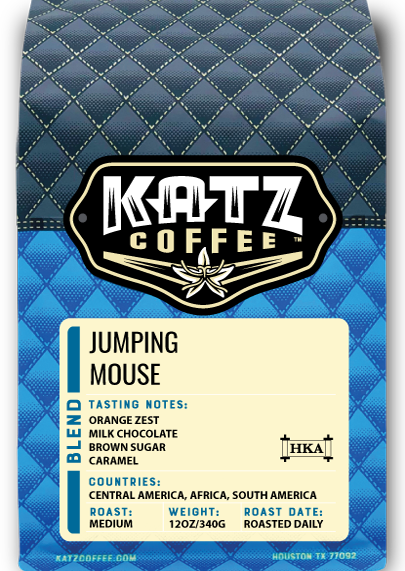 This pre-roast blend of Central American, South American and African beans is inspired by the Plains Indians' tale of Jumping Mouse: a mouse whose compassion, courage and selflessness take him on a journey far from all he knows and trusts.  Along the way, he gives up everything – his sight to heal a blind bison, his sense of smell to a smell-less wolf – but never gives up his belief that he will finally see the Sacred Mountains he seeks.  At the end of his long quest, when the Frog tells him to jump as high as he can, to hang on to the wind and trust, Jumping Mouse does – he jumps and the wind carries him higher and higher, he opens his eyes and he can see again: he sees the beautiful Sacred Mountains, and everywhere he has been on his long journey, as he soars into the sky, an eagle at last.
May we all be like the Jumping Mouse; pursue big dreams, give of ourselves to those in need, push through our fears and never, ever give up hope.
Rich and lively aromas of ripe cherries, and orange zest combine with flavors of milk chocolate, currants, and is rounded off by lingering brown sugar and caramel notes.
Read the story of the Jumping Mouse
Coffee Details
Recommended Brew Method
French Press, Auto Drip Brew, Conventional Drip, Cold Brew
Regions
Africa, Central America, South America