Cinnamon Sugar Cookie
$13.95 – $29.95
Free US Standard Shipping on all orders over $50!*
*Excludes Alaska, Hawaii and all US Territories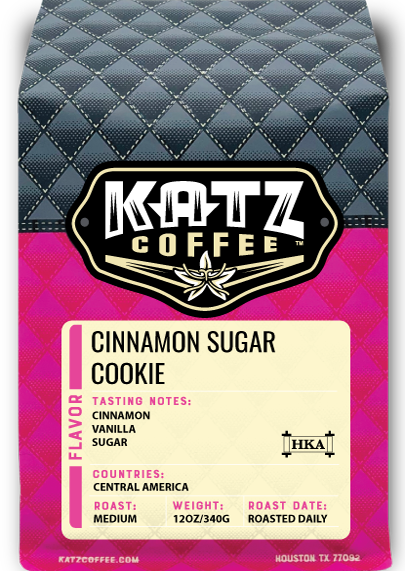 Indulge in the flavor of a freshly-baked cinnamon sugar cookie with Katz Coffee's Cinnamon Sugar Cookie flavored coffee. This delicious blend of cinnamon, vanilla, and sugar will make your taste buds sing and your morning routine much sweeter.
A Taste of Heaven in Every Cup
Cinnamon Sugar Cookie blend is truly a special treat. The smooth and sweet notes of cinnamon, balanced with the richness of vanilla, and rounded out with the sweetness of sugar make for a truly delectable cup of coffee. Enjoy the aroma and taste of a freshly-baked cinnamon sugar cookie any time of day.
Brew the Perfect Cup
No matter how you brew your coffee, Cinnamon Sugar Cookie will make your morning (or afternoon) pick-me-up as enjoyable as possible. Whether you prefer a classic drip, a French press, or a pour-over, you can be sure that Cinnamon Sugar Cookie flavored blend will bring you the best cup of coffee every time.
Coffee Details
Recommended Brew Method
French Press, Auto Drip Brew, Espresso, Conventional Drip, Pour-Over, Cold Brew